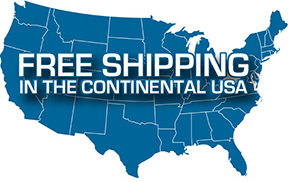 NOTE: You must use PermaBond as a primer coat and is purchased separately.
Deck Revive Full Kit Coverage: Depending on the condition of the wood and the application technique, two coats will cover approximately 200 square feet.
DeckRevive is a one-of-a-kind polymer coating that resurfaces and restores aging wood decks, walkways, steps and more, allowing you to enjoy your existing structure for years! Just add one gallon of gloss exterior acrylic latex paint of any color and roll on with everyday paint tools.
locks down splinters
fills in cracks
slip-resistant
environmentally friendly
Deck Revive is a DIY acrylic based polymer deck coating that resurfaces old decks, docks, and other treated lumber — in ANY color you choose. Deck Revive repairs and protects wood structures from the constant expansion and contraction cycle that destroys wood.
Traditional deck stains, deck paints, and deck sealers just put new color on old splinters, cracks, and nailheads and have to be re-applied annually. Deck Revive actually fills in cracks and knots, locks down splinters and nailheads, and provides a new slip-resistant textured surface that lasts for years.
Our Deck Revive coating will give you a new durable, scuff, stain and fire-resistant surface that requires zero to little maintenance. So easy to apply with everyday paintbrushes and rollers and tools clean up with water. Dries quickly for minimal time-out-of-service. It can be applied in the morning and enjoyed that evening.
Your Deck Revive kit contains a liquid component and a dry component. To these, you add one gallon of ANY color of exterior latex paint. Color choice is unlimited – you can have any color your paint store can mix up!
Deck Revive is an environmentally-friendly choice. It is water-based, VOC-free and non-toxic. When you refurbish existing wood structures with Deck Revive, you prolong their service life and keep them out of landfills.
Save thousands over the cost of replacement or annual deck stain and deck seal maintenance when you choose Deck Revive. You'll also save time — so you can spend more of it enjoying your outdoor living spaces, not maintaining them!
So take your shoes off and start enjoying your old deck with our revolutionary resurfacing coating. Your family, friends, and kids can run around splinter free for years to come.
Gulf Synthetics Performance Testing
Reviews
Wednesday, 08 May 2019
Not an inquiry, just a glowing review .... Just finished my last two 200 sq ft porches on my home. I have 4, two on the front of the house and two on the back. I believe it's been 3 years since I covered the first one and it still looks like it did when I first applied your Deck Revive. For my last one, I had my son helping me and since the process went quicker, the finish turned out better then when I did it by myself. Also what helped was I used 3 inch painters tape around any columns and anywhere else that I would have otherwise had to use a paint brush, which allowed me to use a roller for the entire job which made it so much quicker and easier on the back. That would be my recommendations for a large application. Love your product, surprised that some or the big box stores haven't contacted you.
Wednesday, 11 July 2018
We used this about two years ago, and it\'s been great! We haven\'t had one little patch come off yet. The Deck Revive/Perma Bond combo has been awesome. It's more expensive, but you'll make your money back in all the saved labor when you only have to seal your deck once. Follow directions, do it right the first time, and you'll save yourself a lot of time and money. Note: I did NOT receive any free/discounted product for this review. It\'s hard to find information about this product, so i wanted to post this review to help others looking for a quality deck sealer.
Friday, 08 June 2018
In the spring of 2017 my wife and I purchased a small cabin in the Rocky Mountains of Colorado. The cabin had a deck that needed some TLC. The low humidity sun filled days had taken a toll on the wood. I searched the internet for something more than stain. I found Gulf Synthetics Deck Revive Kit. I purchased the Perma Bond and Deck Revive. Strictly following the step by step procedure produced a really nice result. I was impressed. It looked great. But how would it hold up. After one year it still looks like the day I put it on. No peeling. The old saying you get what you pay for could not be more true here. I am very satisfied with ther products and would highly recommend them.
Saturday, 08 July 2017
So far so good - we just painted our very old deck and it actually looks and feels good on our feet. Hooray!
Thursday, 05 May 2016
Can this be used over a Dexter surface?
Monday, 18 April 2016
This product actually works!
Sunday, 03 April 2016
Used this product last year in 2015 and looks great after the first Winter. No issue with any peeling! Application was easy. Really like the Perma Bond primer. Makes it really easy for the Deck Revive to adhere to our old deck paint. So far so good!
Please log in to write a review. Log in
Loading comment...
The comment will be refreshed after

00:00

.
We will reply to your comment shortly

We will reply to your comment shortly

My deck has existing oil-based stain or oil-based paint on it, not sure which. Can I use Permabond and DeckRevive over it as long as it's not peeling or flaking or Should I sand it down to bare wood first? What do you recommend?

We will reply to your comment shortly

You can use the products over this, just make sure pressure wash for prep and that any coating you are covering is fully intact and not peeling.

We will reply to your comment shortly

I have a deck that I just finished sanding old behr deck-over off of. There's still a few spots left on the edges and around screw heads but I plan on pressure washing to try and remove as much of this as I can. Is anymore surface prep needed like a wood surface cleaner or will I be good to apply this product after pressure washing the deck surface?

We will reply to your comment shortly

You will be good to go after the pressure washing.

We will reply to your comment shortly

We will reply to your comment shortly

We will reply to your comment shortly

I have approximately 1600 sf of decks with multiple layers of Behr Solid Color Waterproofing Stain & Sealer. The solid stain is now peeling in many places. My plan for restoration was to strip all the solid stain. However, my contractor tried stripping the solid stain with zero success. He is now scraping using heat guns to remove peeling areas. I estimate that when the scraping is done, about 75% of the surface will be the old Behr solid stain. 1. Am I correct in understanding that Permabond and Deck Revive can be applied over the existing solid stain? 2. Am I correct in calculating that I will need 6 gallons of Permabond and 8 Deck Revive Kits? Finally, how long is shipping likely to take in the Covid-19 times?

We will reply to your comment shortly

It can be applied over an existing old stain as long as the stain is not failing/peeling and is fully intact to the wood.

5 Permabonds
8 Full DR Kits.

Shipping depends on where you live but about 2-5 business days.

We will reply to your comment shortly

Am I understanding correctly that one full kit should be enough for two coats on a 200 sq ft deck? Next, when it comes time to revive the deck again, do you have to remove the old Deck Revive, or just do the whole process on top of the old Deck Revive?

We will reply to your comment shortly

We will reply to your comment shortly

If I have solid stain on my deck, do I have to remove it before applying Deck Revive? What about semi-transparent stain already on the deck; can I just put Deck Revive on it? Thank you.

We will reply to your comment shortly

You can apply the DR over either. Pressure wash for prep.

We will reply to your comment shortly

Hello, when resurfacing my deck, handrails, and spindles, I got some deck revive (white) on top of my deck revive (gray- picture attached). Can I just put some PermaBond over the spot then touch up with deck revive (gray) or do I have to do the entire board or do I have to sand it down then repeat the process?

We will reply to your comment shortly

We will reply to your comment shortly

We will reply to your comment shortly

Can this go on top of previous painted boards?

We will reply to your comment shortly

Hello, I have had it planned to use Deck Revive for a couple weeks, yet the weather hasn't cooperated since it has been raining every other day. I have planned to start tomorrow (Thursday) and the forecast just updated stating rain is possible around 1pm on Friday. Currently the temperatures forecasted are highs in the low 70s and lows in the high 50s. If I apply Deck Revive Thursday morning to late afternoon on Thursday, would the Deck Revive have enough time to cure before noon on Friday when there is a possibility it could rain?

We will reply to your comment shortly

We will reply to your comment shortly

We will reply to your comment shortly

I have a question about replaced pressure treated boards...can the rest of the deck be treated with deck revive while waiting for the boards to weather (they were replaced in early August...3 months would be November in CT)..or should we wait until next spring. The rest of the deck had a semi transparent stain a few years ago and is pretty beat up looking...can a moisture meter be used to determine if the boards are dry enough? What is an acceptable level?

We will reply to your comment shortly

Do it all at the same time is the correct way. Spring would best. It has nothing to do with moisture but porosity.

We will reply to your comment shortly

We will reply to your comment shortly

We will reply to your comment shortly

We will reply to your comment shortly

I prepared my deck by power washing (water only) and sanded off any peeling stain. It then rained the day after. Once the deck dries out in 48 hours do I need to prepare again by power washing/sanding? Or will it be good to proceed with Permabond/Deck Revive without preparing the surface again?

We will reply to your comment shortly

We will reply to your comment shortly

I am preparing my deck for deck revive. We previously used DeckOver (7 years ago) with poor results. I've scraped all of the deck where peeling occurred and sanded the surface of the remaining portions of the deck where DeckOver is still adhered using a belt and palm sander. Will this be sufficient to apply Deck Revive with perm abound etc.?

We will reply to your comment shortly

As long as the Deck Over has been removed, then yes.

We will reply to your comment shortly

We did our deck with the Deck Revive product 90 days ago and it turned out great. Since then we have repainted the house and now we want to change the color of the deck.

We have no cracks to fill and nothing to repair because we just did everything. Can we just paint over the Deck Revive surface? Or do we need to use Deck Revive product?

If we do have to use the product, can we just use the bonding agent and then paint without mixing anything with the paint? Or, do we have to use the bonding agent and the material you mix with the paint as well?

Advice to others - get an approval from your wife on color BEFORE you paint and save time, money and effort. . . . Happy Wife - Happy Life. . . .

Thanks

We will reply to your comment shortly

You cannot paint over it with a different product. You will need to redo the entire process.

We will reply to your comment shortly

We will reply to your comment shortly

We will reply to your comment shortly

We will reply to your comment shortly

We will reply to your comment shortly

Attached the wrong picture, here is the correct one stating gloss.

We will reply to your comment shortly

Is gloss or high gloss better?

We will reply to your comment shortly

Or is this paint better? It doesn't mention enamel and is from Sherwin Williams? Let me know if Behr is good or the Sherwin Williams is better. Appreciate the advice, want to get this right.

We will reply to your comment shortly

We would use this over the Behr but either should be okay.

We will reply to your comment shortly

We will reply to your comment shortly

Hello, getting ready to use Perma Fill, Perma Bond and Deck Revive next weekend. Have a few questions.
1) Do you recommend using Perma Fill over the screw heads?
2) Is there a list of tools or things I may need to have on hand? I have the 3/4 & 3/8 rollers, paint brushes, the gloss paint, and mineral spirits for cleanup already. Trying to make sure I have everything/anything needed to avoid having to go to the store on the day I'm applying.
3) I will be doing the post railings white and the rest of the deck gray. If I do the post railings first, how long do I have to wait to put on tape on the white railings so I can cut and get clean lines of the gray?
4) Is blue tape, frog tape or another type of tape preferred to be used?
5) Applying these products this year, how long do they last? Or how long until you recommend redoing the deck with Deck Revive again?

We will reply to your comment shortly

1. No.
2. You are good but mineral spirits will not work with water-based coatings.
3. 24-48 hours.
4. Does not matter.
5. Every few years but possibly longer.

We will reply to your comment shortly

I power washed a week ago, planning to apply product this weekend but it has now rained. How much dry time is needed after rain?

We will reply to your comment shortly

1. No.
2. You are good but mineral spirits will not work with water-based coatings.
3. 24-48 hours.
4. Does not matter.
5. Every few years but possibly longer.

We will reply to your comment shortly

We will reply to your comment shortly

We will reply to your comment shortly