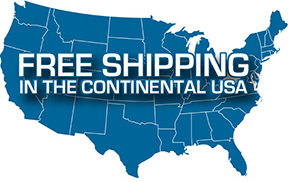 NOTE: You must use PermaBond as a primer coat and is purchased separately.
Deck Revive Full Kit Coverage: Depending on the condition of the wood and the application technique, two coats will cover approximately 200 square feet.
DeckRevive is a one-of-a-kind polymer coating that resurfaces and restores aging wood decks, walkways, steps and more, allowing you to enjoy your existing structure for years! Just add one gallon of gloss exterior acrylic latex paint of any color and roll on with everyday paint tools.
locks down splinters
fills in cracks
slip-resistant
environmentally friendly
Deck Revive is a DIY acrylic based polymer deck coating that resurfaces old decks, docks, and other treated lumber — in ANY color you choose. Deck Revive repairs and protects wood structures from the constant expansion and contraction cycle that destroys wood.
Traditional deck stains, deck paints, and deck sealers just put new color on old splinters, cracks, and nailheads and have to be re-applied annually. Deck Revive actually fills in cracks and knots, locks down splinters and nailheads, and provides a new slip-resistant textured surface that lasts for years.
Our Deck Revive coating will give you a new durable, scuff, stain and fire-resistant surface that requires zero to little maintenance. So easy to apply with everyday paintbrushes and rollers and tools clean up with water. Dries quickly for minimal time-out-of-service. It can be applied in the morning and enjoyed that evening.
Your Deck Revive kit contains a liquid component and a dry component. To these, you add one gallon of ANY color of exterior latex paint. Color choice is unlimited – you can have any color your paint store can mix up!
Deck Revive is an environmentally-friendly choice. It is water-based, VOC-free and non-toxic. When you refurbish existing wood structures with Deck Revive, you prolong their service life and keep them out of landfills.
Save thousands over the cost of replacement or annual deck stain and deck seal maintenance when you choose Deck Revive. You'll also save time — so you can spend more of it enjoying your outdoor living spaces, not maintaining them!
So take your shoes off and start enjoying your old deck with our revolutionary resurfacing coating. Your family, friends, and kids can run around splinter free for years to come.
Gulf Synthetics Performance Testing
Reviews
Wednesday, 08 May 2019
Not an inquiry, just a glowing review .... Just finished my last two 200 sq ft porches on my home. I have 4, two on the front of the house and two on the back. I believe it's been 3 years since I covered the first one and it still looks like it did when I first applied your Deck Revive. For my last one, I had my son helping me and since the process went quicker, the finish turned out better then when I did it by myself. Also what helped was I used 3 inch painters tape around any columns and anywhere else that I would have otherwise had to use a paint brush, which allowed me to use a roller for the entire job which made it so much quicker and easier on the back. That would be my recommendations for a large application. Love your product, surprised that some or the big box stores haven't contacted you.
Wednesday, 11 July 2018
We used this about two years ago, and it\'s been great! We haven\'t had one little patch come off yet. The Deck Revive/Perma Bond combo has been awesome. It's more expensive, but you'll make your money back in all the saved labor when you only have to seal your deck once. Follow directions, do it right the first time, and you'll save yourself a lot of time and money. Note: I did NOT receive any free/discounted product for this review. It\'s hard to find information about this product, so i wanted to post this review to help others looking for a quality deck sealer.
Friday, 08 June 2018
In the spring of 2017 my wife and I purchased a small cabin in the Rocky Mountains of Colorado. The cabin had a deck that needed some TLC. The low humidity sun filled days had taken a toll on the wood. I searched the internet for something more than stain. I found Gulf Synthetics Deck Revive Kit. I purchased the Perma Bond and Deck Revive. Strictly following the step by step procedure produced a really nice result. I was impressed. It looked great. But how would it hold up. After one year it still looks like the day I put it on. No peeling. The old saying you get what you pay for could not be more true here. I am very satisfied with ther products and would highly recommend them.
Saturday, 08 July 2017
So far so good - we just painted our very old deck and it actually looks and feels good on our feet. Hooray!
Thursday, 05 May 2016
Can this be used over a Dexter surface?
Monday, 18 April 2016
This product actually works!
Sunday, 03 April 2016
Used this product last year in 2015 and looks great after the first Winter. No issue with any peeling! Application was easy. Really like the Perma Bond primer. Makes it really easy for the Deck Revive to adhere to our old deck paint. So far so good!
Please log in to write a review. Log in
Loading comment...
The comment will be refreshed after

00:00

.
We will reply to your comment shortly

We will reply to your comment shortly

Ok, I used a Revive kit BUT at the end of the day and trying my best - I don't like the color......the Tan color ended up looking more orange when applied. <br>Since I have to apply revive to a lot more decking that will require at least 3 revive kits so it's decision time . <br>To change the color of my initial application are there any short cuts or is it the same process ? Perma bond and then revive ? will the coating be too thick if I have to apply 2 coats again ?<br>Is it better to go from light to darker color or dark to lighter color ?

We will reply to your comment shortly

I'm just over the 400 sf limit for the permabond. can I thin it out to pick up 50ish more sf in stead of buying and wasting another container of permabond..

We will reply to your comment shortly

Hi. I know the DeckRevive needs to be applied at 85 degrees F or below for optimal setting. Can the temperature be above that after it's been applied? Secondly, I got a gallon of interior/exterior high gloss acrylic latex paint that came with a primer in it from Lowe's. This is the closest to what the directions say is needed to mix with kit. Will this work when adding to the kit? Thanks

We will reply to your comment shortly

I've prepped the deck, and yesterday used Perma Fill to in the larger cracks, after applying Perma Bond first inside those cracks. Today I was going to apply Perma Bond and two coats of Deck Revive all over the deck, which would have taken most of the day, but the weather forecast has changed and now it's supposed to rain tonight. However, there's a good weather window in a few days. I've already opened the Perma Bond so I could use the Perma Fill yesterday. Obviously the Perma Bond is covered back up. Can the Perma Bond be used up to five or six days after first opened, or does it have a short usable life like the Deck Revive once it's mixed?

We will reply to your comment shortly

We will reply to your comment shortly

Hi - We love this product! My husband and I redid our back porch with deck revive to great success. My parents would like to use the product as well, but their situation is different. <br><br>Question - Can deck revive be put over acrylic paint (their deck was foolishly painted with regular paint many years ago)? Would sanding it off first work? <br><br>Don't want to spend the significant amount of money if it will peel off in a couple of years. <br><br>Thanks for your help!<br>Katie

We will reply to your comment shortly

We will reply to your comment shortly

I am wanting to apply a more durable surface to an old tongue and groove painted covered porch. The existing paint is oil based and is peeling in a few places. What type of prep do you recommend?

We will reply to your comment shortly

We will reply to your comment shortly

What can be used to restore deck rails?<br>what would my order look like to redo about 800 sq feet of pressure treated deck? Or what would I all need (list of materials needed to complete the job)?

We will reply to your comment shortly

I'm in Southwest Virginia. Deck (pressure treated pine) stained with oil based Cabot stain 12+years ago and re-stained 6+years ago. Just pressure washed and removed most, not all of the old stain and mildew. Is Deck Revive/ Perma Bond right for this application? Thanks

We will reply to your comment shortly

I called the El Reno OK office yesterday to ask a few questions about using the product &amp; since the El Reno office is so close to me here in OK, I was hoping to be able to go pick up the product. I asked about using semi-gloss paint since I could not find 5 gallons buckets of gloss paint available in hopes of avoiding having to mix sgl gallons together since we have 1600 sf of deck . The guy said I could use semi-gloss paint instead of gloss. I bought the first 5 gallons of paint last night, I will be doing it in sections since I cannot afford the time/money to do it all in one shot. Now I am reading the Q&amp;A responses saying not to use semi-gloss paint. Is the product going to fail if I use semi-gloss paint? A lot of time/money will be tied up in the deck restoration &amp; can't afford for it to fail. I have spent $275 on paint 5 gallons. I need to know if I should not use the semi-gloss paint at all?

We will reply to your comment shortly

We will reply to your comment shortly

We will reply to your comment shortly

My deck has a layer of bubbling peeling paint of some sort that was painted over a Deck Over layer that was fine(real estate agent didn't like Deck Over color) which is over a solid plywood deck! Yikes What is the recommended process to restore it from this point!<br>Thanks

We will reply to your comment shortly

I've been preparing my deck to apply the Perma Bond and Deck Revive. My deck was previously finished with Cabot Solid Acrylic Deck Stain. Do I need to remove all of the prior finish before I apply the Perma Bond? Or will I be OK only removing the peeling sections? Thanks.

We will reply to your comment shortly

We will reply to your comment shortly

Previous owners used some other kind of deck restore textured product, not sure what brand. We have pressure washed most of it off. Do we need to sand the rest off or can we apply deck revive right over it?

We will reply to your comment shortly

What is the sheen of the finished project. I don't want a gloss finish on the desk.<br><br>A kit covers 200 sq feet - one coat or two?<br><br>Thanks.

We will reply to your comment shortly

We will reply to your comment shortly

Purchased 2 kits for a weathered 340 sq ft surface. Can I apply the primer in the evening and then mix and apply the Deck Revive the next AM?

We will reply to your comment shortly

It seems most deck paints and stains only last about 2 years. In comparison, how long can I expect your product to last? I consider my deck to be very "high traffic" because of my two 150lb dogs that are always playing and wrestling out there, which is why I need something that's very durable. I'm also in Connecticut, so the deck will experience all four seasons.

We will reply to your comment shortly

I'm confused about the type of paint you say to mix with the product. In some places you say to use "gloss or semi-gloss" and in other places you say that you cannot use "semi-gloss"- that it has to be "gloss" ext. latex paint. I'm having a hard time finding "gloss" ext. latex paint at Home Depot and Lowes...they carry "satin" or "semi-gloss" for exterior paints (gloss for interior paints only). Is it okay to use "satin" exterior latex paint or do I need to search other stores for "gloss" exterior paint? Thanks!!!

We will reply to your comment shortly

We will reply to your comment shortly

We will reply to your comment shortly

Can Deck Revive be used over Deck Rescue which was applied several years ago and is now showing cracking and peeling in some areas? Need to know some "coverage numbers" for estimating how much product is needed. How long between order and arrival?

We will reply to your comment shortly

I have a very large deck in a home in the Bahamas. It was painted with a latex paint that is flaking off in most places. Do I have to remove all the paint and get down to the bare wood or just what comes off with a cleaner?

We will reply to your comment shortly

Two questions: we have a deck with western facing exposure and is exposed to intense sun in the afternoons/early evenings. After the product is applied, does the deck surface heat up dramatically or does it retain heat (i.e. unable to use deck on hot days because of radiant heat?)<br><br>Our deck is roughly 16x16. From previous responses, it seems as though we would need more than one full kit to cover the 256 sq ft, correct?<br><br>Thanks<br>

We will reply to your comment shortly

I want to paint the verticals the same color as I use with the deck revive. Can I use the same color as I mix with the deck revive? Or does the color change enough to where I should wait and have it color matched after drying? Also, Im sure after mixing, the deck revive does not have a gloss sheen, what sheen paint should I get to match the dried deck revive?