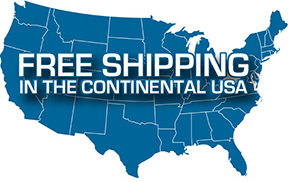 NOTE: PermaBond must be used prior to using Deck Revive.
COVERAGE: One gallon covers approximately 350-400 sq ft depending on porosity and condition of the wood.
Use PermaBond with very worn or distressed wood prior to resurfacing with Deck Revive or Dock Revive. Priming poorly maintained wood with this bonding agent will enhance adhesion. It can be tinted to match the final resurfacing product used and to provide color between boards.
acrylic-based, VOC-free polymer
applies with brush, roller or sprayer
tools clean up with water
PermaBond was developed for very worn deck, dock, and concrete surfaces. As a bonding agent, PermaBond offers that extra bit of insurance against some of the unknowns that distressed wood or concrete may have been exposed to. Poorly maintained wood can have a petrified look over time, making it difficult for many products to bond to the wood.
PermaBound is an acrylic-based polymer, specially formulated to penetrate and lock into wood fibers and concrete surfaces providing a strong molecular bond for Deck Revive, Dock Revive and Concrete Revive. We encourage the use of this product if you should have any doubts about the condition of your wood or concrete surface. Priming with PermaBond will ensure bondability with most subsurface applications.
PermaBound can be tinted the same color as the final Deck, Dock, or Concrete resurfacing product you use from Gulf Synthetics. This helps achieve color matching between the spaces of the deck boards. The product can be sprayed, brushed or rolled on and tools clean up easily with water.
Reviews
Wednesday, 11 July 2018
We used this about two years ago, and it's been great! We haven't had one little patch come off yet. The Deck Revive/Perma Bond combo has been awesome. It's more expensive, but you'll make your money back in all the saved labor when you only have to seal your deck once. Follow directions, do it right the first time, and you'll save yourself a lot of time and money. Note: I did NOT receive any free/discounted product for this review. It's hard to find information about this product, so i wanted to post this review to help others looking for a quality deck sealer.
Please log in to write a review. Log in
Loading comment...
The comment will be refreshed after

00:00

.
We will reply to your comment shortly

We will reply to your comment shortly

My deck currently has Rustoleum Deck & concrete on it. It is peeling in many places. Is there any problem applying your product over their product? I plan to pressure wash the deck to remove any loose and flaking areas.

We will reply to your comment shortly

Applying the Deck Revive on top of the Rustoleum will not fix the underlying issues that the Rustoleum has with continual peeling. You should remove the Rustoleum first.

We will reply to your comment shortly

We will reply to your comment shortly

We will reply to your comment shortly

We will reply to your comment shortly

Hi- How do I color the perma bond? Would a paint store add the color even though I am buying it from you? And do they add the same thing/amount that they add to the gallon for in the deck revive? Thanks

We will reply to your comment shortly

No need to color the Permabond. Apply it clear.

We will reply to your comment shortly

Can you put the kit and the 1/4 kit together during the initial mixing to ensure they have the exact matching color?<br>

We will reply to your comment shortly

Best to do them separately. The color should not be an issue as long as the gloss acrylic paint is the same color for the gallon and quart.

We will reply to your comment shortly

I am redoing a deck that also has benches with supports. I plan to do the tops of the benches with both Perma Bond and then Deck Revive. The support boards are in good shape (out of the weather) and so I plan to just paint them the same color with outdoor latex. Should I, or can I, use the Perma Bond on these boards under the regular latex, or should I make sure that the Perma Bond does not get on the surfaces I intend just to paint.<br>Thanks!

We will reply to your comment shortly

Just use the Permabond where you plan to use the Deck Revive.&nbsp;

We will reply to your comment shortly

I already used a paint and stain stripper from home depot. Can I still use the Deck Revive Kit? as I noticed that your instructions state that one should not use a deck cleaner/brightener. Your thoughts?

We will reply to your comment shortly

You can but you will need to make sure the wood is thoroughly&nbsp;rinsed well with water. It would be best to do a light pressure wash with water only and let dry for 48 hours before suing the Permabond and Deck Revive.

We will reply to your comment shortly

We used Perma-Bond, then Perma-Fill, then Deck-Revive, it looks great, but we ran out of the Deck-Revive paint before finishing the railings. Im going to order another 1/4 Kit of Deck-Revive. Do I need to order and re-apply the Perma-Bond to the parts that didnt get the initial coat of Deck-Revive (they did get a coat of Perma-Bond already but it will probably rain before next weekend). What about going back over the parts that did get the first coat (giving them a second coat a week later), do I need to re-apply Perma-Bond to them or just go over with the Deck-Revive?

We will reply to your comment shortly

Reapply the Permabond for both scenarios.

We will reply to your comment shortly

If I want to tint the bonder to get better color matching on a worn deck, how much paint to bonder do I mix? My deck is 300 square feet so I am going with two kits, one bonder and one filler to make sure I get all the railings and pickets done as well.

We will reply to your comment shortly

No need to tint the PermaBond. Just the Deck Revive kits is all you need.

We will reply to your comment shortly

We will reply to your comment shortly

we have a treehouse/deck just over a year since we built it. We chose Thompson's water seal/stain, and less than a year parts of it are coming off and looks like it has some mildew. Do we have to remove that product first or can we just clean it and use deck revive over it?<br>

We will reply to your comment shortly

You will have to pressure wash with water to remove as much as you can that is peeling. You can leave the&nbsp;old stain that is still intact and not peeling. Prime with the Permabond and then the Deck Revive.

We will reply to your comment shortly

I have a new deck that has not been stained/sealed yet. I'm wanting to put my hot tub on the deck. Would you advise using the Deck Revive and Perma Bond just under the section where the tub will sit? Would it provide any better protection than regular sealer/stain?

We will reply to your comment shortly

We will reply to your comment shortly

I power washed my old wood deck . I am planning to use Benjamin moore Arborcoat in Redwood . Do I use the PermaBond primer , follow by my Arborcoat or do I need to use the PermaBond primer , Deck revive kick and then my Arborcoat ?<br><br>Thanls

We will reply to your comment shortly

PermaBond is designed to be used with Deck Revive. You cannot apply BM Arborocoat over the Deck Revive.

We will reply to your comment shortly

We will reply to your comment shortly

We will reply to your comment shortly

We will reply to your comment shortly

Have a 2 level, 690 sq. ft. deck, approximately 15 years old, pressure treated wood. Was covered with a composite plastic? like covering on all the floors, (product is no longer sold as it warped terribly). It was removed several years ago. The deck has since been treated with Thompsons Water Seal, 2 years later with a semi-transparent deck stain, 2 years later we tried a solid color stain. Nothing has helped, it just keeps getting worse. I cannot afford to replace it all. Floor boards are dried looking, some are split. I can replace the really bad boards, but will your products save my deck? How much do I need? My grandsons are willing to help me with the work, but I'm not sure how much to purchase.<br>

We will reply to your comment shortly

<p>You can use the Deck Revive on this. Prep by removing all peeling paint/stain with pressure washing. You do not have to remove all the stain, just what is peeling. apply the Perma Bond first before suing the Deck revive.</p><p><br></p><p>You will need 700 sq. feet:</p><p><br></p><p>2 Permabonds</p><p>4 of the Full Kits of Deck Revive.<br></p>

We will reply to your comment shortly

DOES THE PERMA BOND COME IN HALF THE $90 CONTAINER? THE REVIVE ONLY COVER ABOUT HALF WHAT THE BOND COVERS. HOW DO YOU MAKE THAT WORK? THROW AWAY HALF OF THE BOND? OR DOES IT STORE WELL AFTER OPENING?

We will reply to your comment shortly

It only comes in one size. Is your deck only 200 sq. feet as that is what the Deck Revive Full Kit covers for two kits. Yu can store the PermaBond as long as it is closed properly and does not freeze.

We will reply to your comment shortly

Another person previously inquired whether "deck needs to be completely stripped before using your products." I have an old deck that has 4 layers of paint on it and was poorly maintained over the years (deck has sporadic patches of paint missing down to bare wood in main walkway area. In other areas, paint is intact and still others, had to patch rotting wood with wood filler.)<br><br>Isn't it be better to strip the deck to the bare wood for better adhesion and to make for a more level surface? I'm in the Northeast with cold snowy winters, heavy rains in spring and hot summers.

We will reply to your comment shortly

Yes removing all the paint in your scenario would be better, but you can strip paint. You will have to sand it to remove. The deck Revive will still work if you do not get all the old coating off as long as you use the Perma Bond and all loos paint is removed first. Intact is okay.

We will reply to your comment shortly

We will reply to your comment shortly

"PermaBond can be tinted the same color as the final Deck, Dock, or Concrete resurfacing product you use from Gulf Synthetics. This helps achieve color matching between the spaces of the deck boards."<br><br>This, to me, says to tint the Perma Bond. So you are saying that this information pulled from your website is in error, and to not tint the Perma Bond, correct? Just want to make sure I do it exactly as directed.

We will reply to your comment shortly

You can tint the Perma Bond primer, but you do not have to. Most do not and when we apply , we do not. The only time it would be an advantage is if you have extremely dried out wood with large gaps between the boards and large splits. It would just get more color in there. Since you are applying two coats though of the Deck Revive, you will most likely cover all wood with no issues.

We will reply to your comment shortly

I purchased a one gallon can of exterior gloss paint to tint my Deck Revive Kit. You also say to tint the Perma Bond with the exterior paint as well. How much of the same paint do I mix in with the 1 gallon of Perma Bond?

We will reply to your comment shortly

You do not mix any paint into the Permabond that goes on first. You mix into into the kist after the clear PermaBond dries.

We will reply to your comment shortly

We will reply to your comment shortly